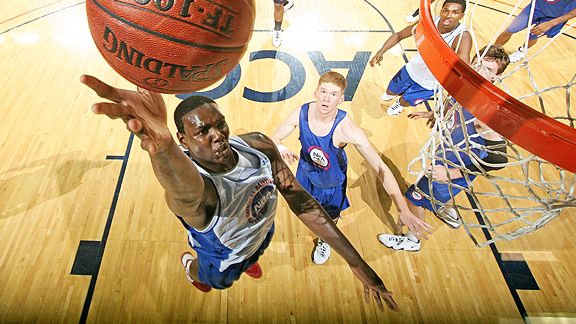 Future Villanovan, JayVaughn Pinkston, has claimed The Post's award for the basketball Player of the Year in New York City.
He was also name All-Brooklyn Player of the Year.
The McDonald's All-American scored 1,643 career points at Bishop Loughlin; the same school where Curtis Sumpter played. Pinkston ended his career as the all-time scoring leader from the school that also produced Mark Jackson.
ESPN.com Photo