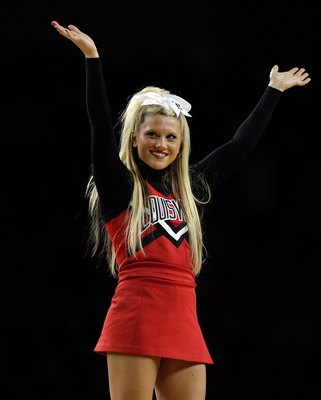 Villanova returns to their South Philly home on Wednesday as they host Lousiville.
In the second of seven games at the Wells Fargo Center this season, the #7 Wildcats look to continue their 3-0 run to start Big East play and improve on their (14-1) record.
The Cardinals carry into Philly a #18 ranking and a 13-2 record (2-0) which has seen Rick Pitino's team stumble to Drexel and in-state rival, Kentucky.
L'ville is led by senior, Preston Knowles. The 6'1" Senior is averaging a tick below 15 points per game. Fellow backcourt mate, Peyton Siva, adds another 11 a game. Between the two, they are combining for 8 assists a game. Sophmore Rakeem Buckles is the teams leading rebounder, collecting 7.5 boards a game.
Jay Wright's team is led by Corey Stokes, Corey Fisher, and Maalik Wayns who average 16.6, 15.1, and 13.1 respectively. Antonio Pena and Mouphtaou Yarou lead the squad in rebounding- both grabbing 7.2 boards a contest.
Villanova is carrying an 8-game Winning Streak. Last year, the Wildcats won 92-84 in a scrappy game that saw 'Nova come back from 17 points down in the first half.
Make sure to enter your guess in Ed's Closest to the Pin Contest!
Louisville has the overall edge on Villanova in the historical series winning 8 of 14 games; the schools have each won 3 since the Cardinals entered the Big East.
Tipoff is slated for 7p and will be broadcast nationally on ESPN (or ESPN2).